CROWN REELS IN THIRD AWARD FOR FISHERS GIN PACK 
CROWN Aerosols and Promotional Packaging wins Best in Metal 2020 
CROWN Aerosols and Promotional Packaging Europe has won this year's MPMA Best in Metal Award for its speciality pack for Fishers Gin.  
Fishers Gin has achieved a hat trick of accolades this year having received the Metal Pack of the Year – Promotional, Decorative & General Line at the UK Packaging Awards in November after being crowned the Can of the Year by The Canmaker magazine earlier this autumn.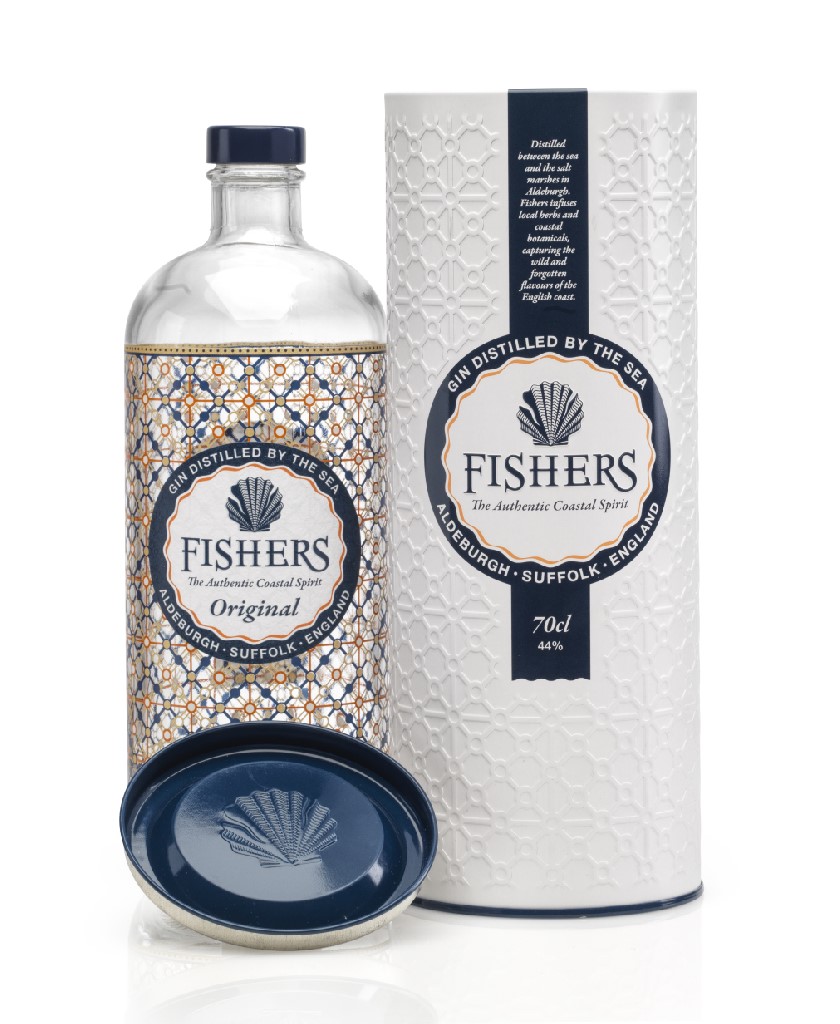 Pictured here holding the Best in Metal silver cup and the UK Packaging Awards trophy is Richard Orr, Sales Development Manager Crown Aerosols and Promotional Packaging Europe.  
The Best in Metal Award is selected by MPMA from shortlisted finalists in the MPMA sponsored metal's category of the UK Packaging Awards.  
The striking design on this secondary pack captures the coastal spirit of Fishers Gin and its Suffolk provenance. With a white background with blue and orange hints, the pack's colour palette was inspired by fishing boats found in the area whilst the detailed emboss across the tin body emulates a traditional fishing net.  
The Fishers Gin pack, designed to house a matching 70cl bottle, stands out on the shelf and its tactile finish creates a memorable experience for consumers from the start. This set is currently sold online and is on show at the Fisher Gin distillery.  
Robert Fell, MPMA Director and Chief Executive, commented: 
"This is a truly trailblazing pack which has swept the awards this season. Although alcoholic drinks are regularly found in metal secondary packs, gin brands are less usual and Fishers Gin is among the first to realise the creative and premium finish that metal presents.  
"The team at CROWN Aerosols and Promotional Packaging Europe are to be commended for achieving such delicate and technically challenging embossing across the pack, mimicking the criss-cross of a fishing net. It's a visually stunning pack and would be a handsome addition to any gin cabinet."